Our Landscaping Services
Experienced Colorado Landscapers
Give your lawn the makeover it deserves, but don't spend your summer getting it done. At JS Enterprises Professional Custom Landscaping, you will find a team of experienced Colorado landscapers committed to friendly service and first-rate quality.
Looking for some help in the yard? JS Enterprises is ready to lend a hand.
We offer a comprehensive list of landscaping services including custom landscape design, landscape lighting, and patio construction. Make your lawn beautiful with the help of JS Enterprises, Colorado's top custom landscapers. Questions? Just give us a call and ask: (720) 254-8148.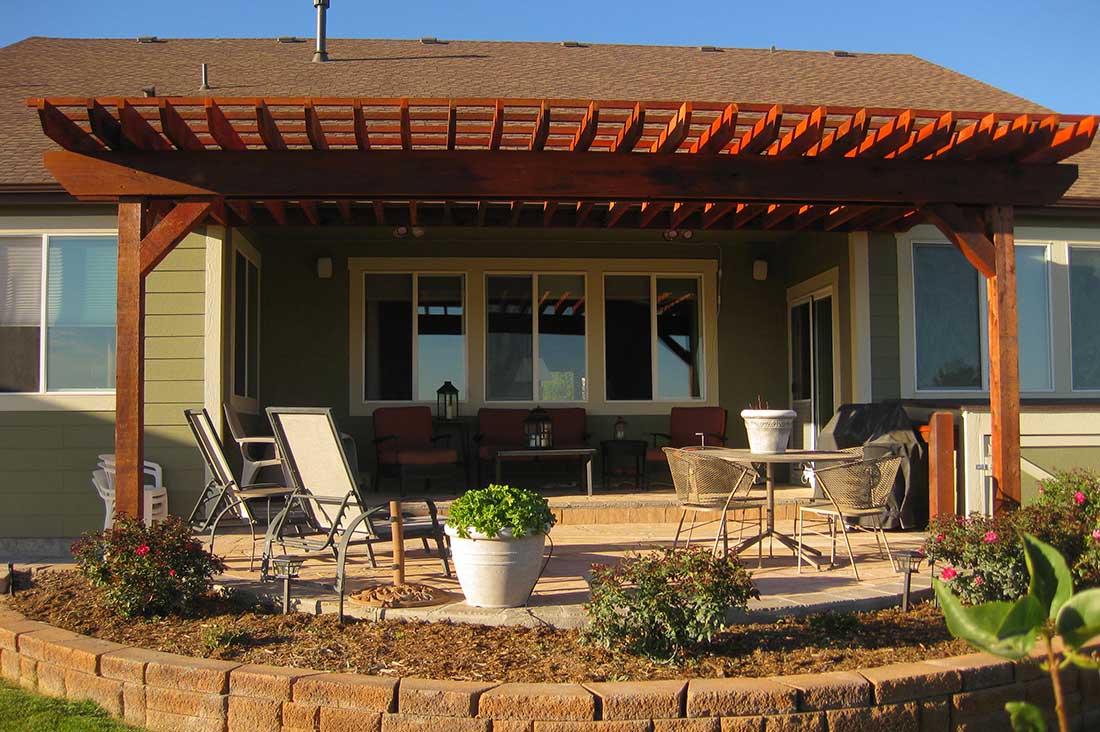 Patio Construction
We can design whatever type of patio you want and build it according to industry standards. Inform us if you already have a design in mind, so we can incorporate your ideas in the final layout.

Flagstone / Paver / Regular Concrete / Stamped Colored Concrete
Landscape Lighting
Highlight your landscape's features by installing LED lights. Just ask our staff for an assessment and an estimate. Our lighting services include:

Tree Lighting / Path Lighting / Brick Lighting / Water Feature Lighting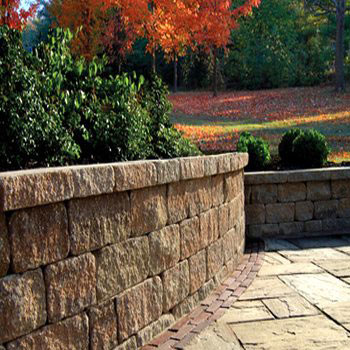 Retaining Walls
We also build retaining walls that complement your landscaping's current design. Our retaining walls feature different types of stone, rock, and granite.

Stacked Stone / Granite / Moss Rock / Veneer Stone / River Boulder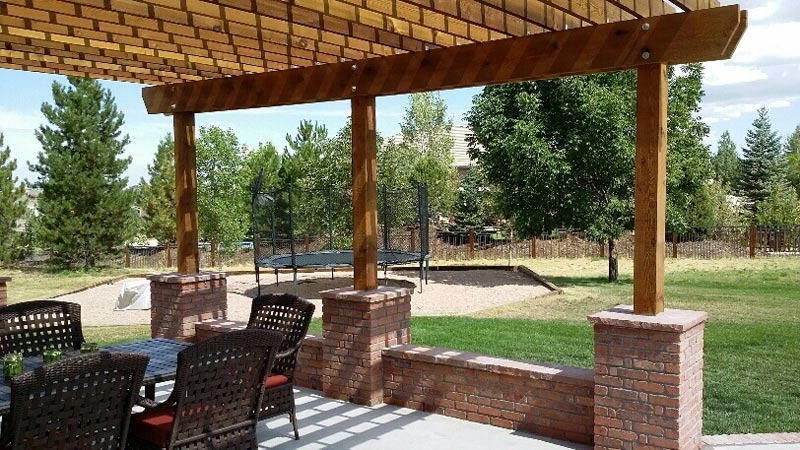 Stone Veneer
For outdoor fireplaces, retaining walls and fire pits, we use stone veneer to mimic the walls of your house.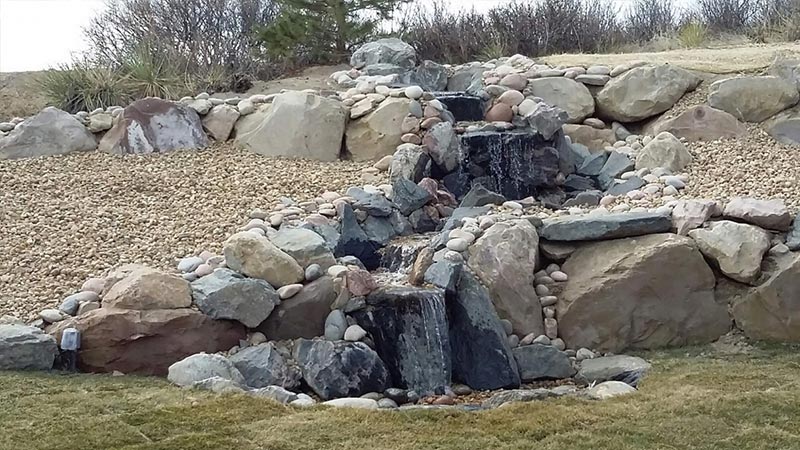 Water Features
Instantly give your backyard a relaxing ambiance by constructing bubbler fountains and bubbler rocks. We can make the water feature look even more realistic if you have a large slope in your yard. Even if you have a small yard, we can find a water feature that will work and look great.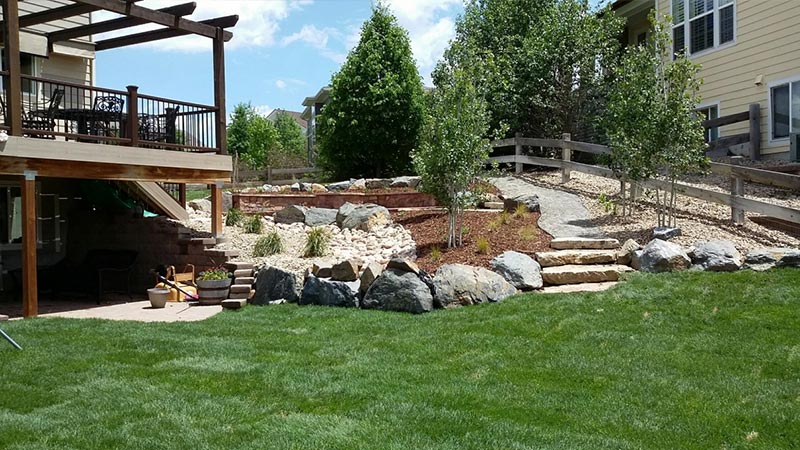 Lawns
We provide Colorado Blue grass sod, and synthetic turf for your lawn.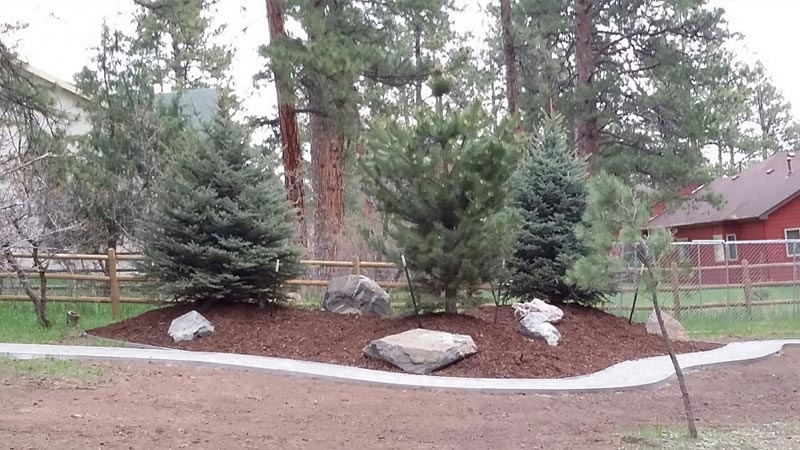 Tree Services
Enhance your home's curb appeal by planting evergreens and deciduous trees and shrubs. We also plant a large variety of perennials.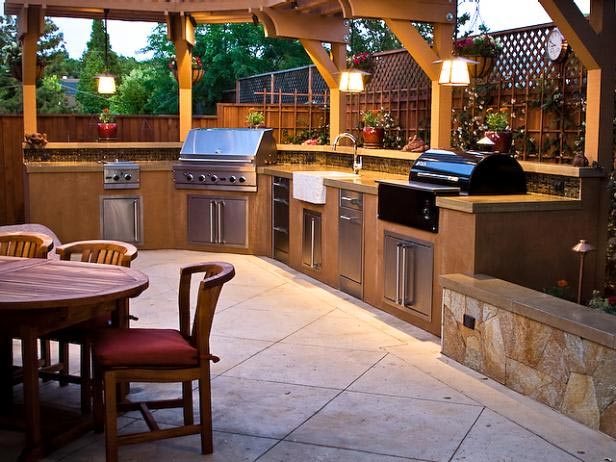 Outdoor Kitchens
Maximize your backyard space by adding an outdoor living space or a kitchen to your property. We offer free consultations and estimates for customers who seek our services. Also, you do not need to worry about your stainless appliances because we have the right people who can install the following:

Stove Tops / Barbeques / Fridges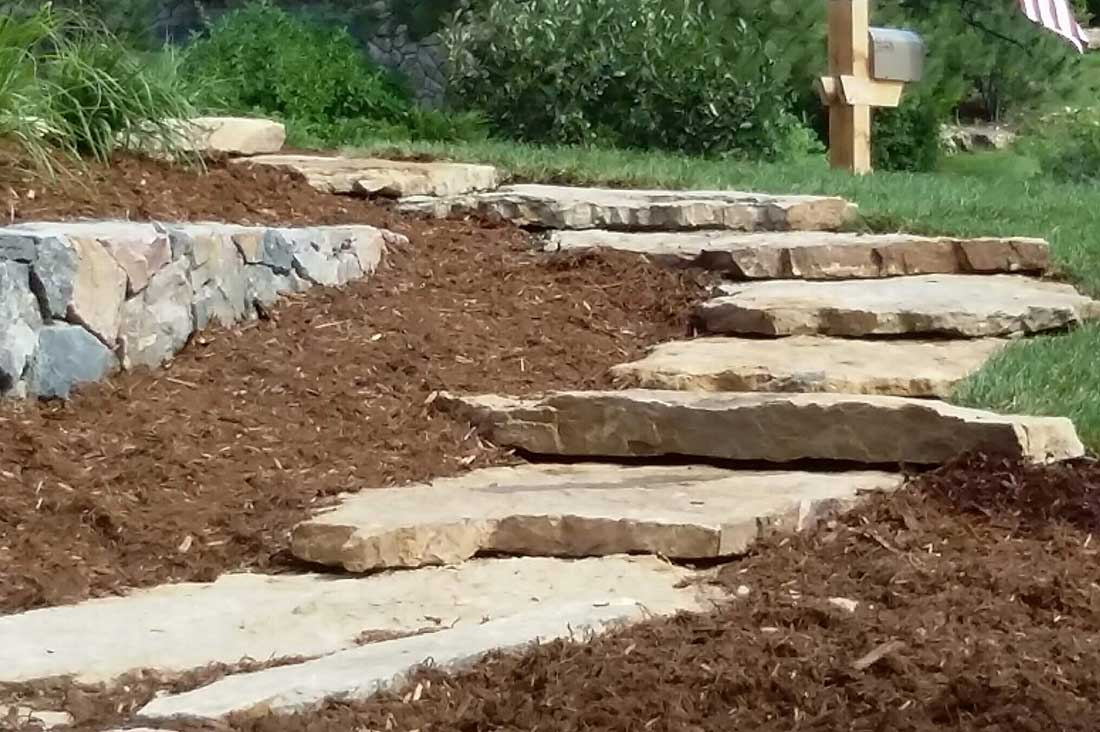 These guys were great. We had a bad experience with another landscaper that left us with a huge mess. Jason and his team were very accommodating and professional; they went out of their way to fit us into their schedule, excellent communication throughout the process, and transformed an ugly mess into a beautiful yard again. They met all our expectations and then some. We will definitely have them back again for our next project, and highly recommend them.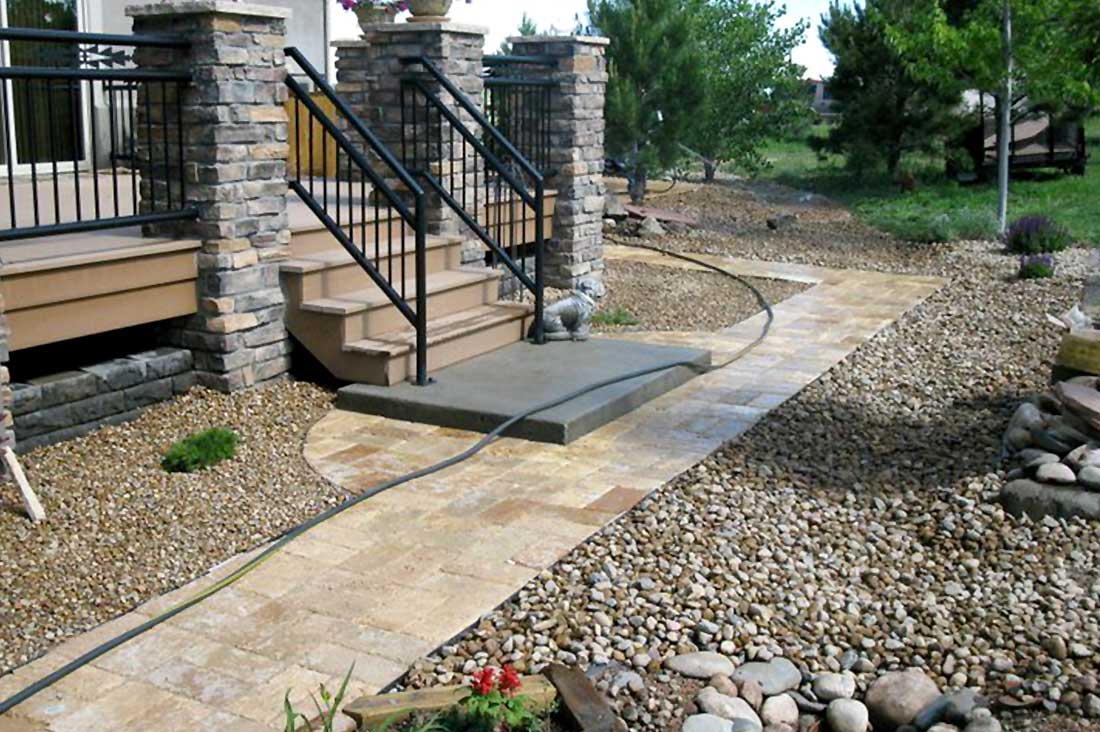 We could not be more pleased with our landscape design/finished project provided by Jason and Dustin and crew at JS Enterprises. Their combined knowledge/vision helped us create the exact curb appeal we were looking for AND on budget!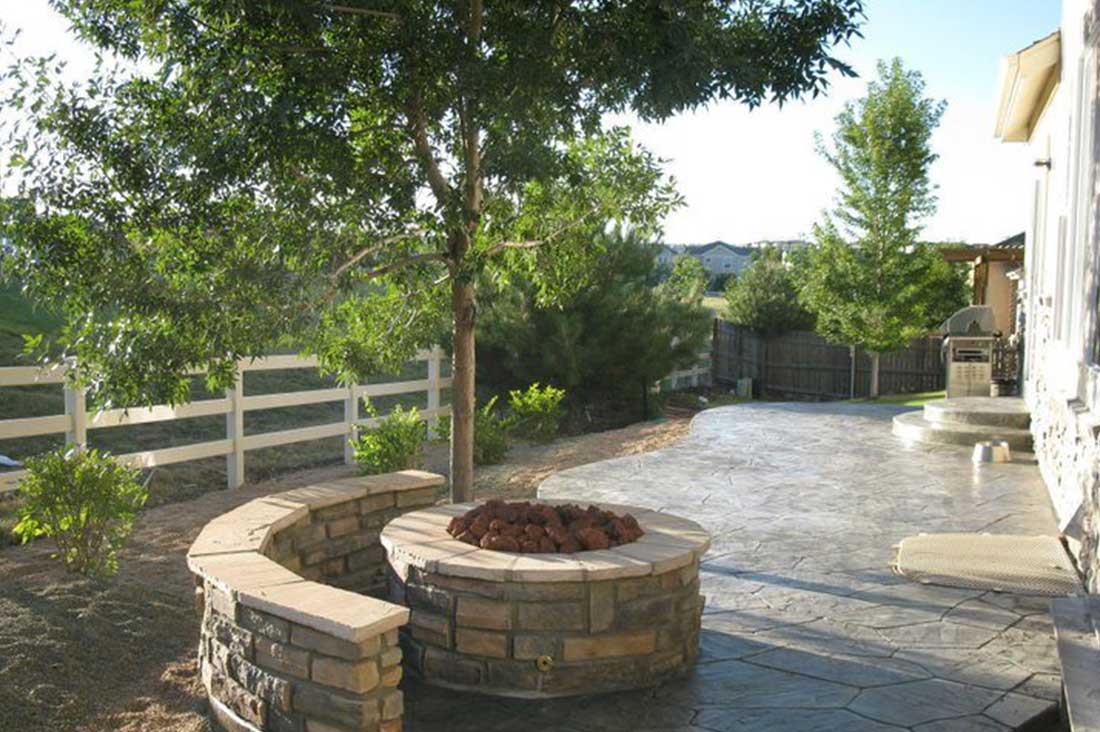 To follow up, it has been almost a year and Jason and his crew have not stopped making sure that everything is perfect. He and his team continue to impress with total professionalism. Always there for us! I have watched neighbors make other choices in landscapers and pay the price. Jason and JS are worth waiting for, paying for and working with. Don't go to anyone else around here!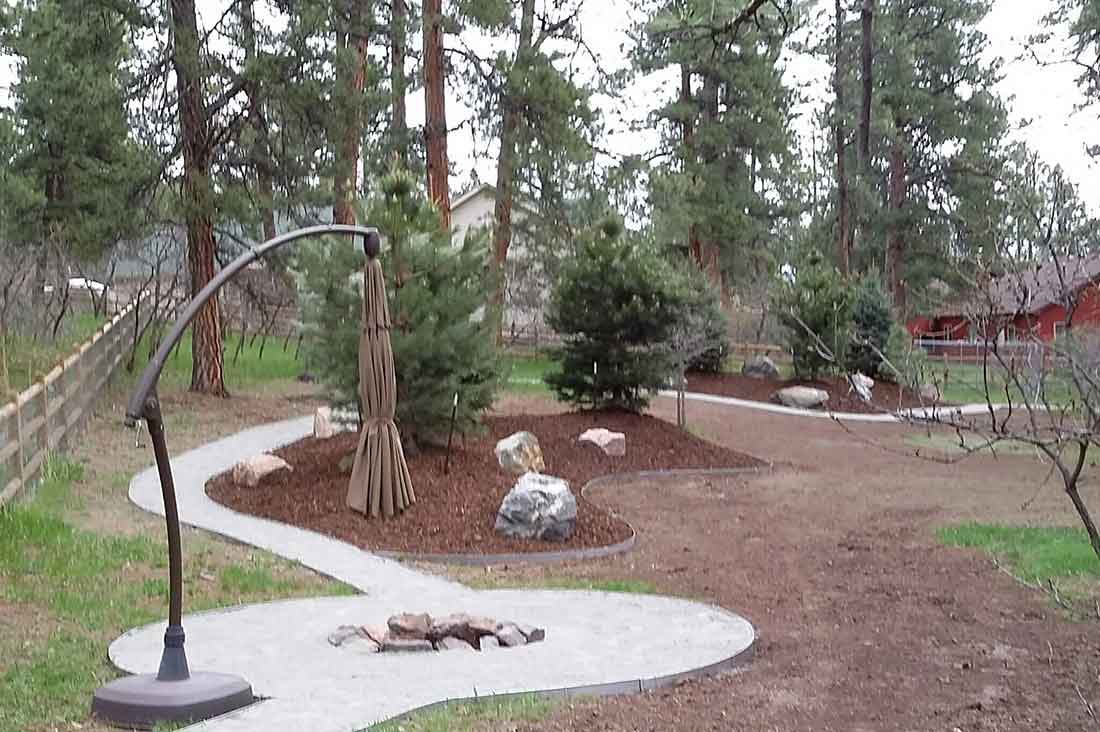 Jason and his crew were great! They got the job done in one day! There were a few minor issues but when we called Jason he came out and took care of them right away, even in the pouring rain. Very easy to work with and great for returning phone calls. I would definitely use them again.
Ronda Wenger
Hi Jeannine, I just want to say that we loved the 9News story about Landscaping for Vets on the 5PM news tonight.We are very impressed Jason and his company does this volunteer work! Great story!